Bolstering Health Care Worldwide
Dateline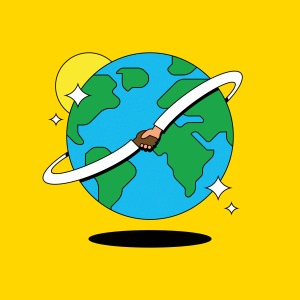 After the Soviet Union fell in 1991, doctors in former Soviet Bloc countries found themselves struggling to care for patients amid collapsed medical systems and economies. Many departed for opportunities elsewhere, creating a "brain drain" of physicians — and putting at stake the health of millions living in the newly independent territories.
To improve local health care and help keep physicians in their home countries, the American Austrian Foundation and the Open Society Foundations teamed up with Weill Cornell Medicine to create the Salzburg-Cornell Seminars. The seminars launched in 1993 in picturesque Salzburg, Austria, where physicians from central and eastern Europe took part in weeklong intensives, designed to give them knowledge needed to deliver high-quality care.
Conducted by some of the most distinguished U.S. and European clinicians in their fields, the seminars became a sought-after training ground, evolving, over time, to include other academic medical centers, such as Duke University and Columbia University, and to extend opportunities to physicians worldwide from countries with under-resourced medical systems. Today, the Salzburg-Cornell Seminars, now part of the Open Medical Institute (OMI), celebrates 30 years of knowledge-sharing, having served more than 26,000 fellows from 130 countries.
"Right now, there are thousands of leading experts in central and eastern Europe who have been fellows here, and who have told us that their participation helped tremendously in building their careers back home," says Dr. Wolfgang Aulitzky, an Austrian-born urologist who is the chief executive officer and co-founder of OMI.
OMI currently provides more than 40 week-long seminars annually, plus leadership programs, visiting professorships, and "observerships" that allow physician-fellows to learn firsthand. Additionally, OMI launched a new hub in Mexico to serve doctors from Latin America and is developing a hub in Vietnam for doctors from Southeast Asia.
"We pick rising stars to attend, and it's not like they're always calling us for advice — they go back home from their seminars and start doing what they've learned on their own," says Dr. Michael Stewart, who is a longtime OMI lecturer.
Dr. Byambasuren Luvsandagva, an otolaryngologist from Mongolia, started performing the first cochlear implants in her country after her OMI fellowship and observership. "We have successfully completed hundreds of surgeries, which has given the gift of hearing to many patients in Mongolia," she says.
Dr. Abdusalom Abdurakhmanov, a cardiac surgeon, launched an aortic aneurysm surgery program in Uzbekistan with OMI's help. "We can now independently perform these operations and expand cardiac surgery services for the Uzbek population," he says.
"We also train physicians from Qatar and collaborate with Weill Cornell Bugando in Tanzania and the Black Lion Teaching Hospital in Ethiopia," adds Dr. Aulitzky. In its 30 years of work, he says, "I can say that OMI fits nicely among Weill Cornell Medicine's international programs and has been a remarkable success."
Summer 2023

Front to Back