Inspiration from outside medicine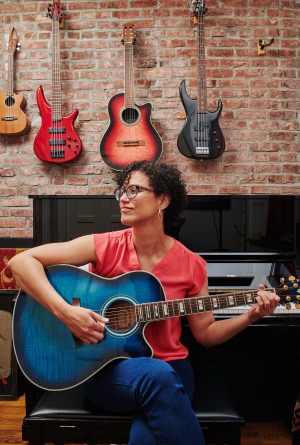 "Music gives me purpose. It's something that is really mine. When everything else goes terribly, getting to my 'Music Rheum' is cathartic. It clears my mind, not because it's beautiful and enjoyable but because it's difficult: If I can do this, I can do the rest.
Music requires focus. There's a point where I feel that my brain is on fire, [where] I'm going to make this transition: 'Whoa, I did it without thinking.' Suddenly, you see how everything flows. That's what you want when you do a differential diagnosis or generate a hypothesis — something that flows naturally and makes harmony.
The joy I get from music transpires to other aspects of my life. As doctors, we are also performing and must make sure that the person coming to us with concerns also trusts us. When I see patients, I still feel nervous because I don't want to miss something important. I sometimes use a music reference as icebreaker to calm the patient — and myself."
Summer 2023

Front to Back