Neutralizing Zika to Prevent Birth Defects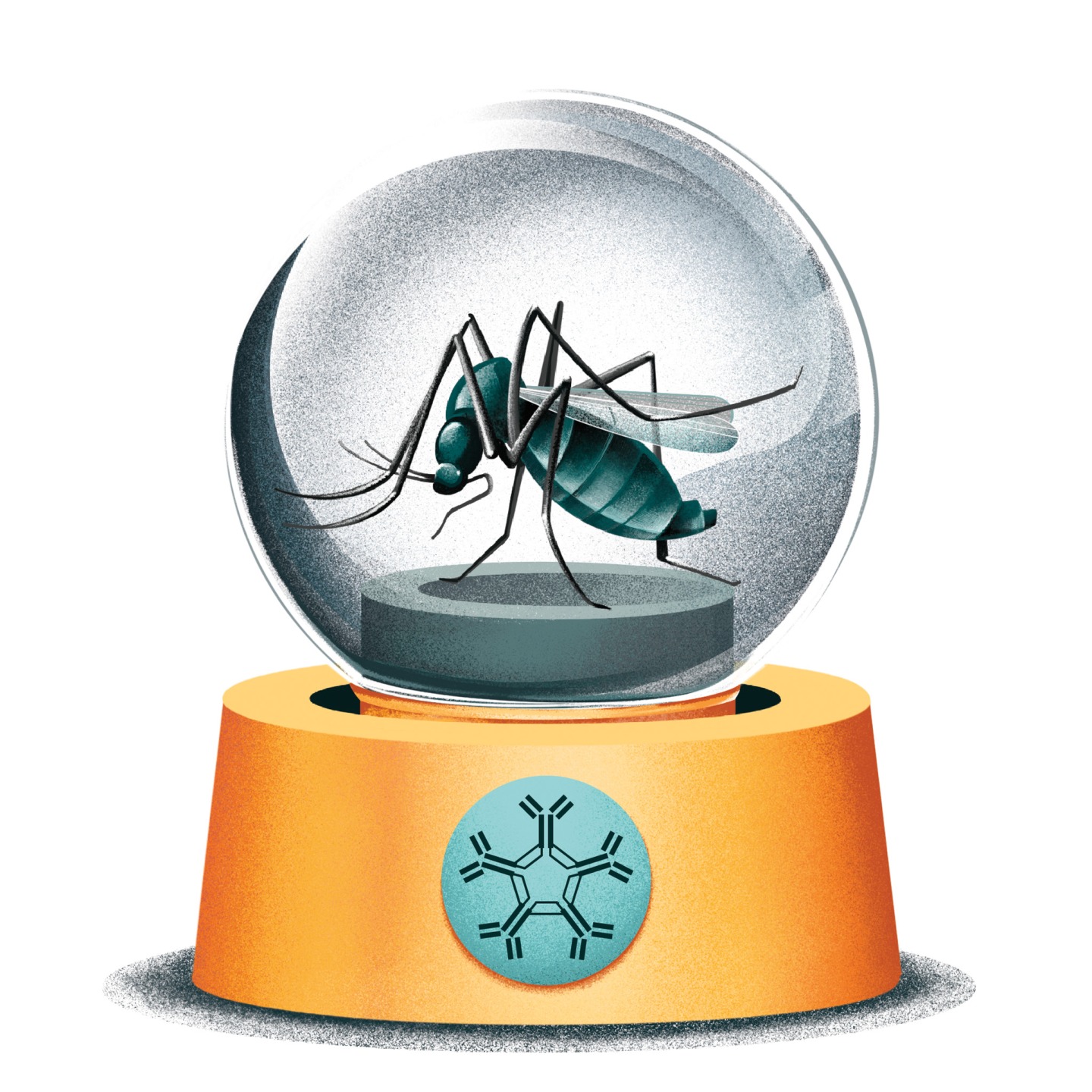 An unusual type of antibody that even at miniscule levels neutralizes the Zika virus and renders the infection undetectable in preclinical models has been identified by a team led by Weill Cornell Medicine, NewYork-Presbyterian and NIH investigators.
Because Zika can cause birth defects when passed from a pregnant person to their fetus, this discovery could lead to the development of therapies to protect babies from the potentially devastating effects of the disease.
In research published in Cell, the investigators isolated an ultrapotent immunoglobulin M antibody — a five-armed immune protein that latches onto the virus — using blood cells taken from pregnant people infected with Zika. In experiments with mice, they determined that the antibody not only protected the animals from otherwise lethal infections, but also suppressed the virus to the point that it could not be detected in their blood.
At this point, doctors have no approved vaccines or treatments to offer patients. With further research, this antibody has the potential to help fill that gap, according to co-senior author Dr. Sallie Permar, the Nancy C. Paduano Professor in Pediatrics and chair of pediatrics at Weill Cornell Medicine and pediatrician-in-chief at NewYork-Presbyterian/Weill Cornell Medical Center and NewYork-Presbyterian Komansky Children's Hospital. "There are two potential ways it could be used: to quickly reduce levels of Zika in the blood of pregnant people who have become infected," she says, "or as a preventative measure given to those at risk of contracting the virus during an outbreak." 
---